Mental Health + Venture Capital
Focused on radically changing the human experience by helping amazing founders build solutions for our mental fitness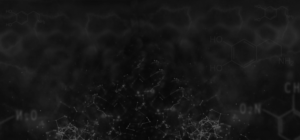 Our Mental Health Startup Investment Thesis:
What is What If Ventures?



What If Ventures is investing in early stage mental health and addiction recovery focused startups. We target investments in solutions that we think could have or would help us with our own personal lived experiences with addiction, recovery and our own mental health struggles.


Our Mission
To leverage our experiences to facilitate the increased flow of capital into mental health, addiction and recovery oriented startups at the earliest stages.
How Big is Our Market?



1 in 5

adults in the U.S. experience mental illness & mental health issues each year

1 in 25

U.S. adults experience serious mental illness each year

1 in 6

U.S. youth aged 6 – 17 experiences a mental health disorder each year

67.5% of those who need help, do not get it

200+ people die daily from opioid addiction alone

~300 million

people globally suffer from depression / anxiety each year

Depression is the

leading cause

of disabilty worldwide

Suicide is the

second leading

cause of death among people aged 10 –34

The economic impact of addiction and mental illness globally is nearly $1 Trillion / year
The problem is enormous. As stigma continues to decrease, more founders are building solutions around these problems and supporting mental health venture capital.



Listen: Mental Health Market Size Overview with Stephen Hays
Why Now?

Stigma, shame, fear, etc. have kept people quiet about their suffering for a long time when it comes to addiction and mental health. In recent years, celebrities, politicians, business leaders, and many others have started talking about their struggles openly. When we share openly, our shame melts away and when that happens, we overcome our struggles. This increasing openness among society has led to mass stigma reduction and a willingness to not only talk, or seek help, but to build solutions around a very personal problem set. Founders are coming in droves to build in this space.